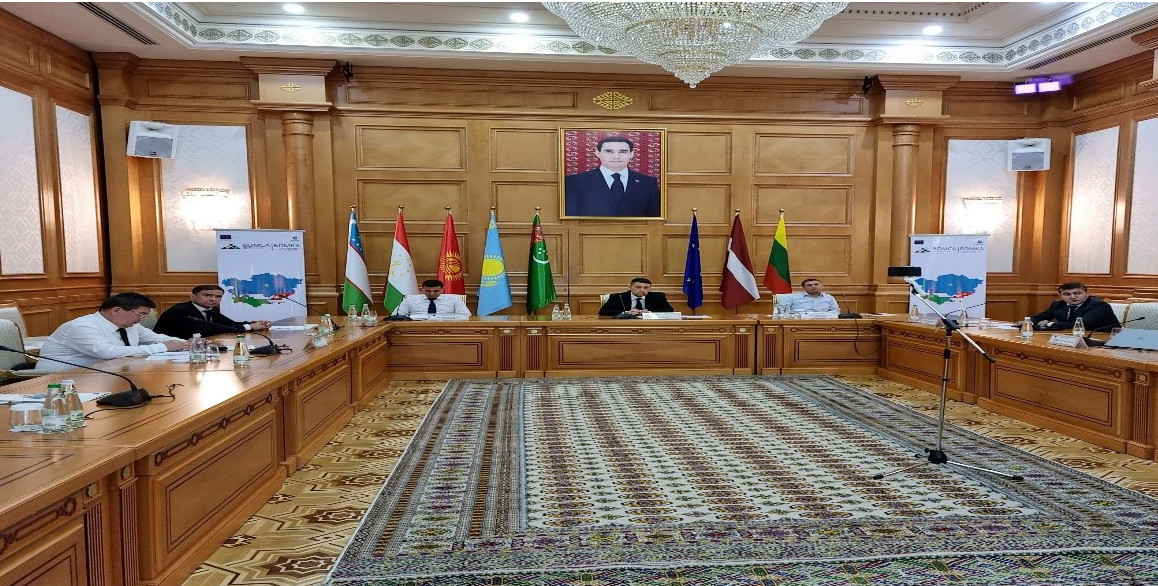 On May 17-19, 2022, a representative of the State Customs Service of Turkmenistan participated in a regional seminar on strategic risk analysis for representatives of law enforcement agencies of the Central Asian countries involved in border management, which was held in a hybrid format at the Archabil Hotel in the capital. The seminar was organized within the Border Management Programme in Central Asia.
During the workshop, participants familiarised with the basic principles of the Common Integrated Risk Analysis Model (CIRAM), which establishes a conceptual framework to assist Frontex and EU Member States in the preparation of risk analyses. This system strengthens the capacity of border security and increases the quality of control. Moreover, the use of a unified system improves the quality of information exchange and ensures a platform for a successful fight against cross-border crime.
The experts from the State Border Guard College and the National Customs Board of Latvia introduced the basic principles of CIRAM. The participants were trained on the modern instruments and techniques to collect information on the strategic management, exchange information and prepare analytical products.