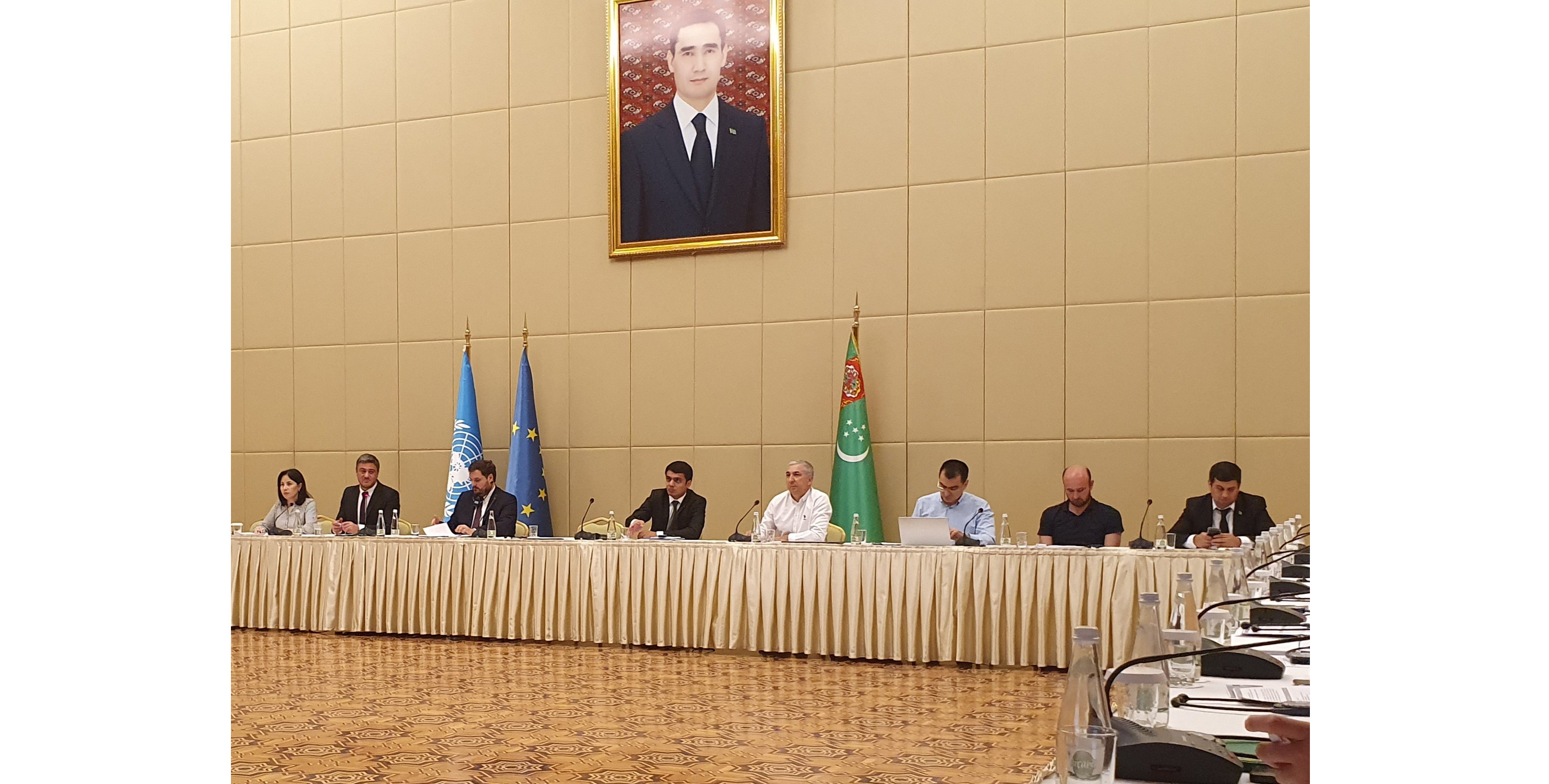 On July 18, 2022, the Program Specialist of the International Trade Center (ITC), Geneva, Mr. Timothy Brunteau and the Technical Advisor on Trade Portals of the ITC, Tajikistan, Mr. Abuali Turabekov, who are on a visit to Turkmenistan, held a National Seminar on the Trade Portal with representatives of ministries and departments Turkmenistan participating in the regulation of cross-border trade. Employees of the State Customs Service of Turkmenistan also took part in the event held in the Yyldyz hotel in the capital.
The event was aimed at better understanding the goals and objectives of the Trade Facilitation Portal. In continuation of the seminar, the issues of the implementation of this project and its further operation, as well as issues related to the validation and certification of relevant information on the Portal were discussed.
It should also be noted that during their visit, the ITC experts met with responsible officials of the GTTS on the Portal. The meeting took place on July 15, 2022 in the building of the State Customs Service of Turkmenistan.