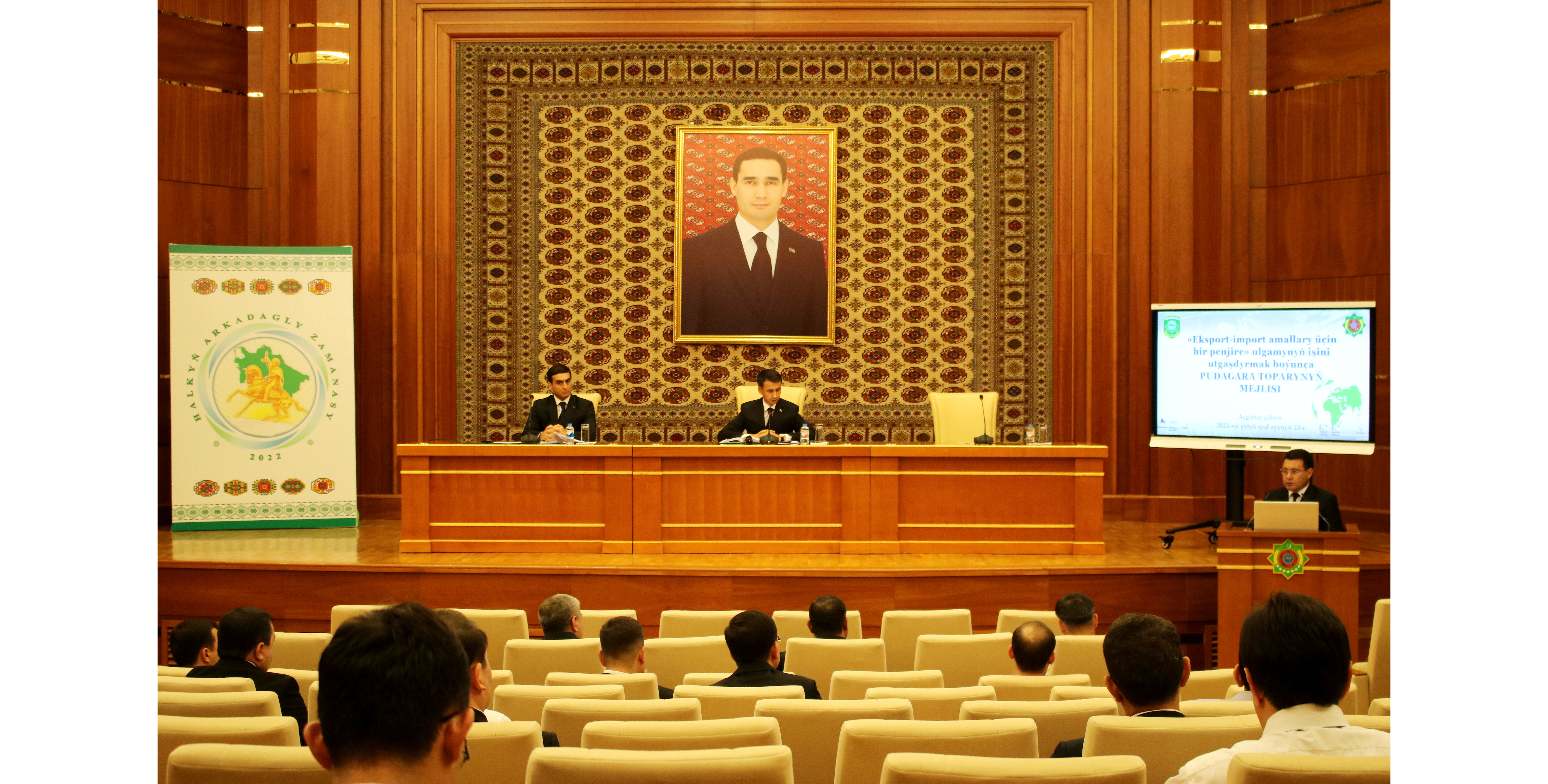 On July 23, 2022, the regular meeting of the Interagency Commission, which was approved by Decree No.2142 of the President of Turkmenistan, issued in February 12, 2021, was held at the State Customs Service of Turkmenistan. Responsible heads and officials of the relevant ministries and departments involved in "Single Window for Export-Import Operations for 2021-2023" Project implementation and a specialists from the State Statistics Committee of Turkmenistan took part at the meeting.
During the meeting, it was separately emphasized that, in accordance with the "Concept for the Development of the Digital Economy in Turkmenistan in 2019-2025", large-scale and successful work is being carried out in the country to introduce digital systems in all sectors of the national economy, including the implementation of the Single Window for Export-Import Operations".
Furthermore, in accordance with the agenda, representatives of some ministries and departments made reports on the work done on the implementation of the "Single Window for Export-Import Operations" system. At the meeting, appropriate decisions were made on the further performance for accomplishment of this Project.
In conclusion, the participants expressed sincerest gratitude to the Distinguished President for supporting the modernization of the national economy of our country.