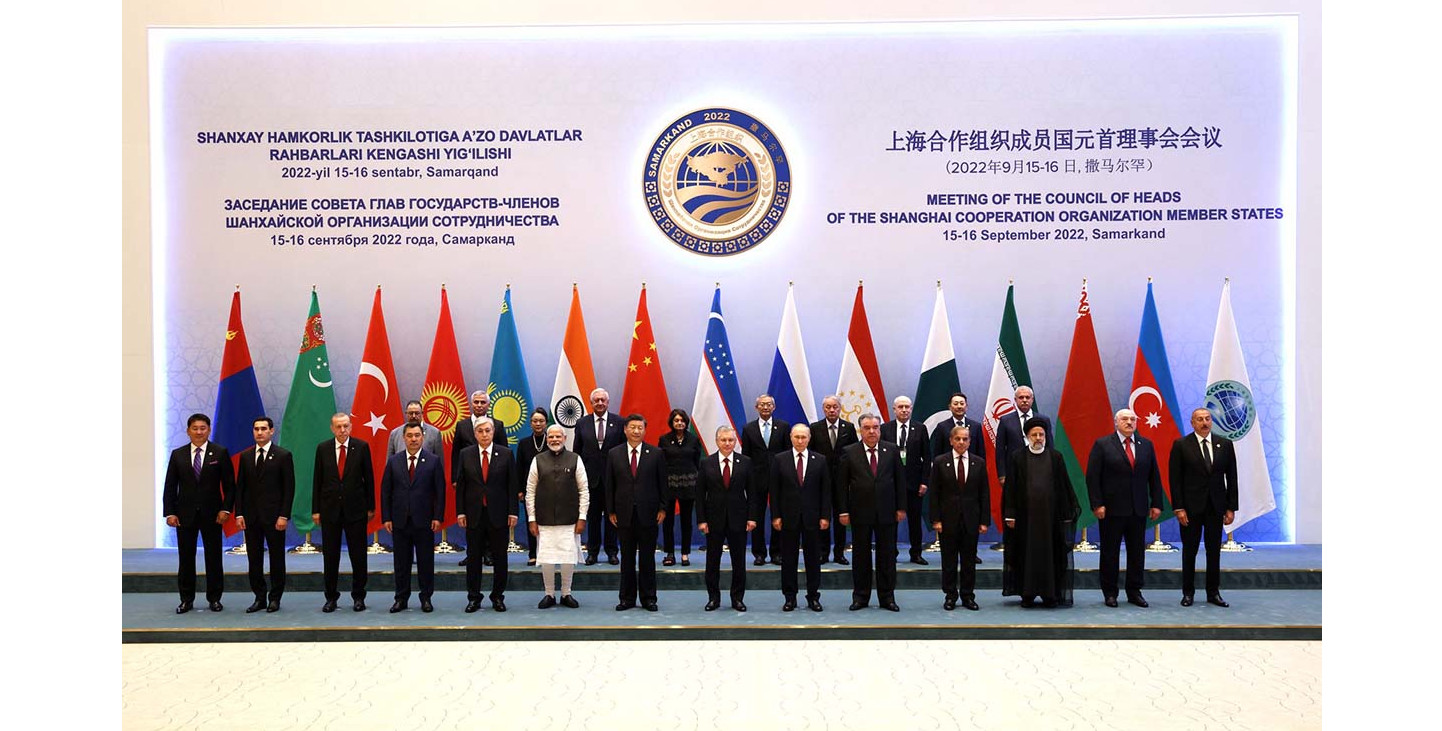 President Serdar Berdimuhamedov called on the countries of the Shanghai Cooperation Organization to support the initiatives of Turkmenistan in the UN to strengthen peace, security and stability. The head of state said this while speaking at the SCO summit in Samarkand as an honored guest.
The Turkmen leader noted that Ashgabat, promoting the philosophy of trust-based dialogue in international relations, intends to initiate the development of a draft resolution of the UN General Assembly "Dialogue is a guarantee of peace".
"We are convinced that through the adoption of such a document, the fundamental and unequivocal commitment of all UN member states to a peaceful, negotiated method of resolving conflict situations, no matter how difficult they may seem", – the President of Turkmenistan emphasized.
According to the head of state, the restoration of a culture of respectful political communication is currently acquiring universal significance as one of the key conditions for a responsible, non-confrontational approach, the search for opportunities for mutual understanding and maintaining a balance of interests when considering certain problem points.
"Based on this, Turkmenistan will submit a proposal to the UN General Assembly to declare 2025 the Year of Peace and Trust", – the Turkmen leader emphasized.
The President of Turkmenistan also said that in December 2022 we are celebrating the 15th anniversary of the establishment of the UN Regional Centre for Preventive Diplomacy for Central Asia, the founders of which are, among other things, four SCO member states.
According to the head of state, Ashgabat, in this regard, intends to submit a draft resolution on the role of the Centre for consideration by the UN General Assembly, reflecting in this document the significant events of recent years, including the proclamation of the Zone of Peace, Trust and Cooperation in Central Asia.
"We count on the support of these initiatives from the Shanghai Cooperation Organization", – said the President of Turkmenistan.