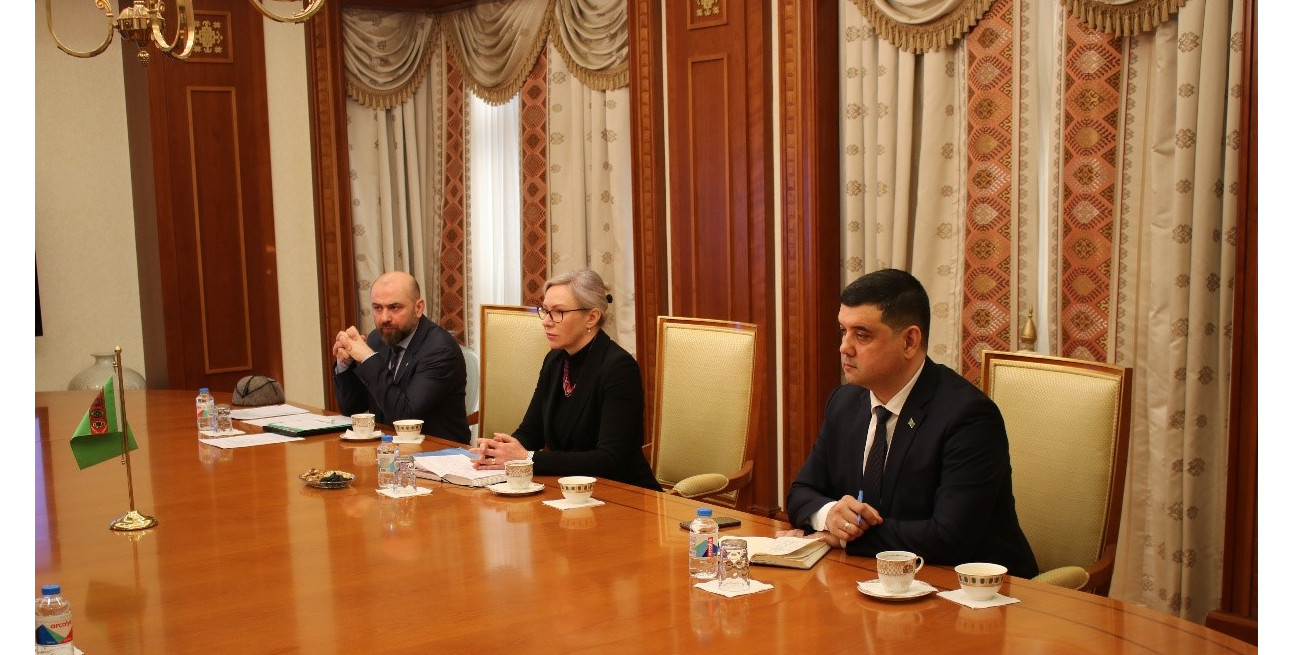 From January 16 to 21, 2023, the Director of the Department of International Road Transport and Transit Services of the International Road Transport Union, Tatyana Rei-Bel, and the consultant of this department, Vakhtang Zarandia, paid a working visit to the State Customs Service of Turkmenistan.
On January 16, a meeting was held between the chairman of the service and the arriving delegation. During the meeting, issues were discussed on the introduction of a digital TIR system, the simplification of transit and bilateral international road transport operations on the territory of Turkmenistan, the digitization of the used TIR book and the provision of preliminary information about the cargo. The agenda also included a draft memorandum of understanding between the International Motor Vehicle Association, the customs services of Turkmenistan and the Islamic Republic of Iran to improve the safety of transportation through the TIR system.
During their visit, the guests visited the customs post "Artyk", located on the Turkmen-Iranian state border, where they were introduced to the infrastructure of the post, its modern material and technical base. Visitors had the opportunity to visually see how the work of the post is organized, and how the "green stripes" are used here.
Also, in the building of the State Customs Service, working meetings were held between the international consultant Vakhtang Zarandia and employees of the Customs Service, the Agency for Transport and Communications under the Cabinet of Ministers of Turkmenistan, the Turkmen Association of International Road Carriers, during which technical issues of digitizing the TIR Carnet used in international road transport in Turkmenistan were discussed.