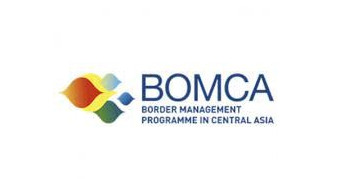 On March 10, 2023, transfer of teaching aids ceremony to the Training Center of the Customs Service was held at the Training Center. Manual for trainers to for the official transfer of the "Trainer's Guide for the preparation and conduct of training courses" to the Training Center of the State Customs Service of Turkmenistan by the Border Management Assistance Program in Central Asia (BOMCA).
The event was attended by the director of the Training Center G. Muradov, the national coordinator of the BOMCA Program in Turkmenistan R.Berdiev, his assistant S. Ashirov, as well as the staff of the Training Center.
The methodological manual was developed by a team of experts of the State Border Guard of the Republic of Latvia on the basis of the educational programs of Frontex (European Union Agency for the Security of External Borders) based on the results of the Regional Workshop on the development of methods for training instructors/trainers, which was held in Tashkent, the Republic of Uzbekistan on March 15-17, 2022 .
This Guide is intended for use in the teaching activities of the staff of the Border Services Educational Institutions of the countries participating in the BOMCA program.
Director of the Training Center G. Muradov expressed his gratitude to the BOMCA Program for cooperation and provision of methodological material for the teachers of the Training Center. As noted, the Training Center is working to improve the curricula and the teaching materials used. New methodologies and training manuals have also been developed. Today, the library fund of the Training Center has a new methodological guide, which will certainly be an assistant in the teaching activities of the Center's instructors.