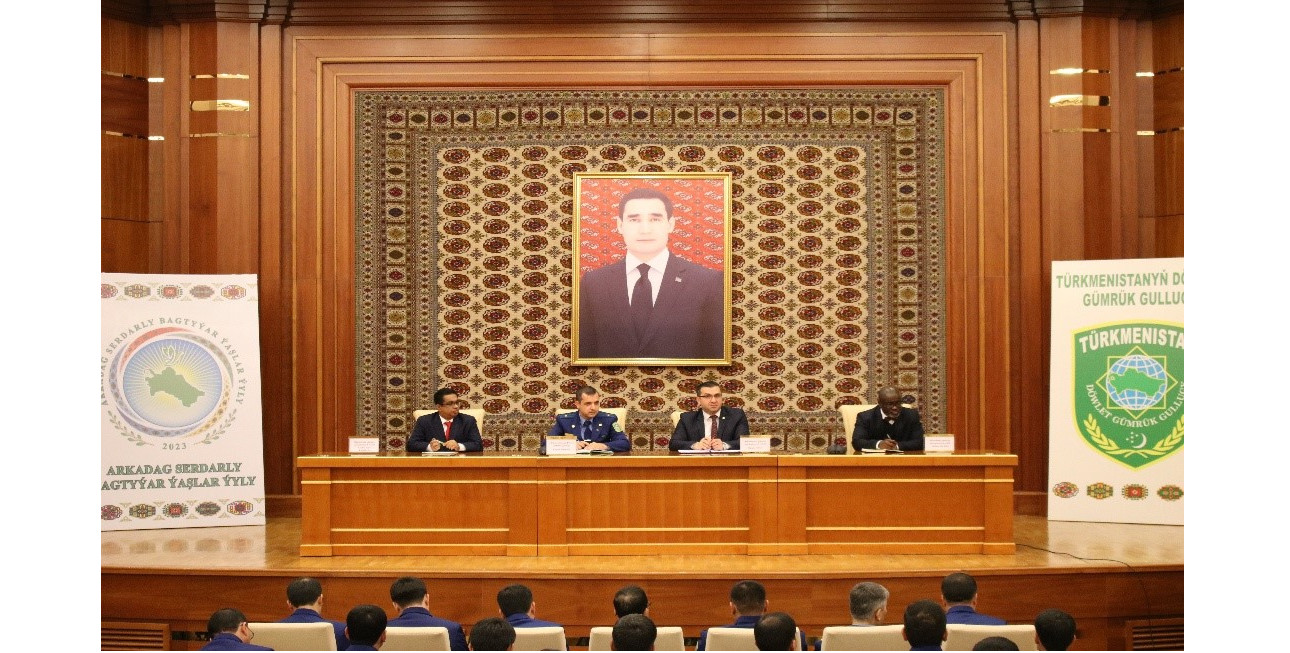 From May 29 to June 2, 2023, the State Customs Service of Turkmenistan hosted a Integrity Promotion Workshop with the under the support of the World Customs Organization and USAID. Approximately 25 customs officers from the HR departments of the Central Office and regional customs took part in the seminar.
This workshop facilitated by Mr. Oluimo Da Silva Integrity Development Program Manager and Dashgin Aliyev, Technical Officer of the WCO Capacity Building Directorate and a WCO PreAccredited Expert, Mr. Nandika Sanath Kumanayake, Deputy Superintendent from Sri Lanka Customs.
The objective of the workshop was to support the Turkmen Customs in further promoting integrity by raising awareness on the importance of integrity and on the amplifying consequences of corruption in Customs and sharing some good practices on the implementation of measures aimed at enhancing integrity. It also served as a platform to identify challenges and opportunities to promote integrity in the Customs, mapping possible emerging risks and trends in corruption.
WCO experts briefed the seminar participants on the latest trends in the fight against corruption and best practices of good faith. The Seminar Program included such topics as Conflict of Interest Management, Corruption Risk Mapping and Analysis, Enhancing Cooperation and Information Sharing between Public Services, Transparency, Code of Conduct and other good practices.
A separate topic was devoted to the implementation of the revised Arusha Declaration on Good Governance and Integrity in Customs, which contains 10 interrelated key factors, each of which is considered an important component of a comprehensive anti-corruption strategy.