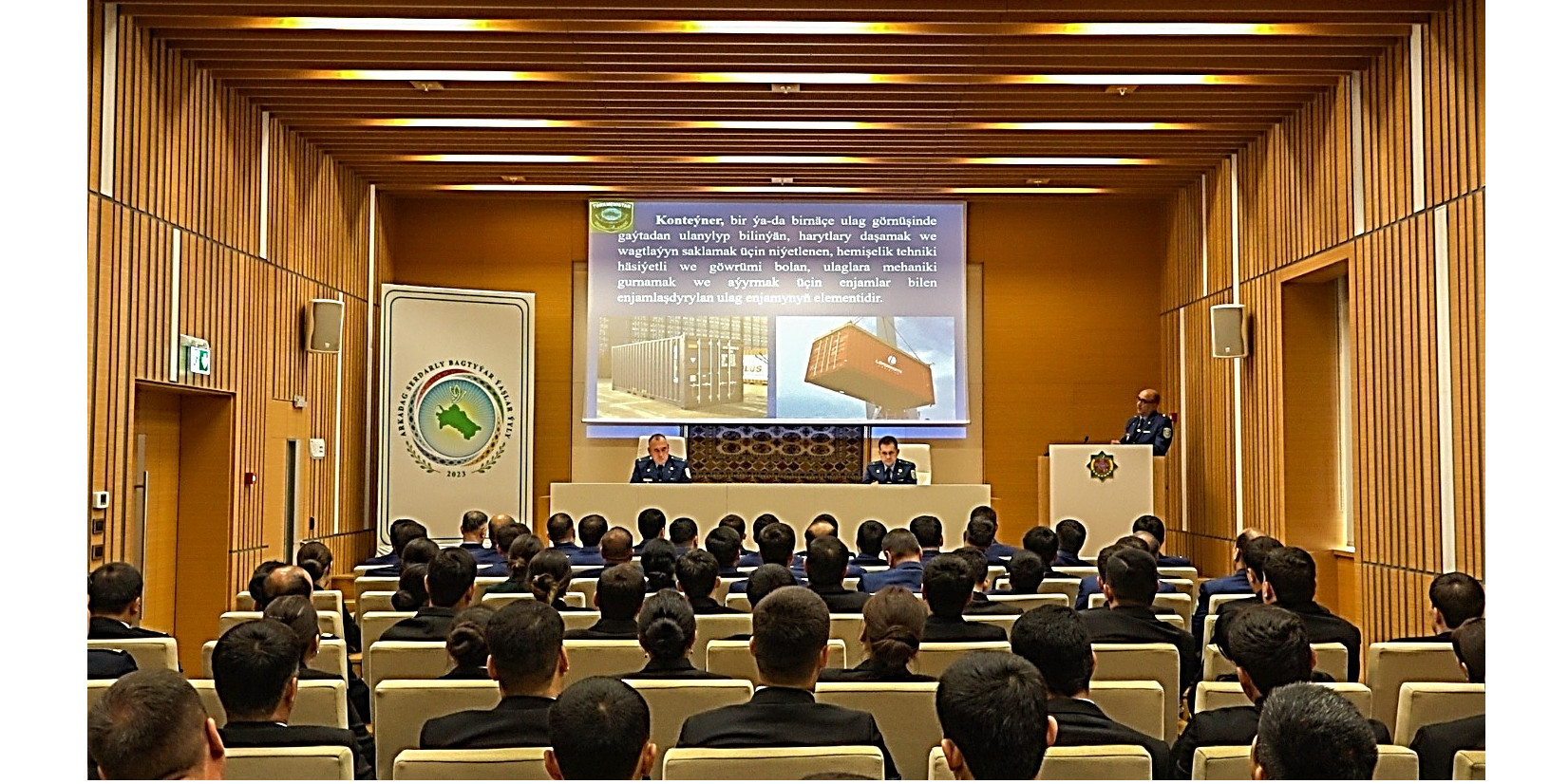 On May 10, 2023, a seminar-meeting was held in the city of Turkmenbashi for customs officers, relevant departments of the transport and agro-industrial complexes of our country, as well as representatives of the private sector involved in the development of foreign trade.
The event was organized by senior employees of the Central Office and the Training Center of the State Customs Service of Turkmenistan on the basis of the Turkmenbashi International Sea Port.
The use of economic customs regimes in Turkmenistan and their importance in the development of transit cargo transportation, the role of information technology in the development of international transport corridors, the importance of Incoterms in foreign trade and transport and logistics are the main topics of the SCST staff who spoke at the seminar. At the event, the rules and legislative acts regulating the application of economic customs regimes, transport documents and their correct filling were presented.
In addition, within the framework of the seminar-meeting, the participants discussed such issues as the development of transport and logistics in the country, and an increase in cargo traffic. Representatives of the Turkmenbashi International Sea Port, the Quarantine Service of the Ministry of Agriculture and Environmental Protection, the private company Mermer Kenary and others made their proposals.
It was noted that holding such joint events contributes to making the best decisions to achieve the set goals.