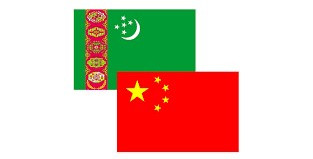 On May 18, 2023, Turkmenistan and the People's Republic of China signed an Agreement on cooperation and mutual assistance in customs matters. The document was signed following the results of the Turkmen-Chinese negotiations held within the framework of the working visit of the Esteemed President Serdar Berdimuhamedov to the capital of the Shanxi province of the People's Republic of China in order to participate in the Central Asia-China Summit.
This intergovernmental Agreement will create a legal basis for further practical interaction between the customs authorities of Turkmenistan and China. In particular, to organize joint work on a wide range of issues, such as the fight against customs offenses, including smuggling, the exchange of information on tariff rates, the provision of mutual technical assistance, the exchange of experience and experts, the management of customs risks, the mutual recognition of institutions of an authorized economic operator etc.
It is expected that the conclusion of the Agreement will enhance the capabilities of the customs services of the two countries, close cooperation between the customs authorities of the two countries in ensuring the accurate calculation and collection of customs duties, the implementation of prohibitive and restrictive measures, as well as the effectiveness of actions against customs offenses through close cooperation.