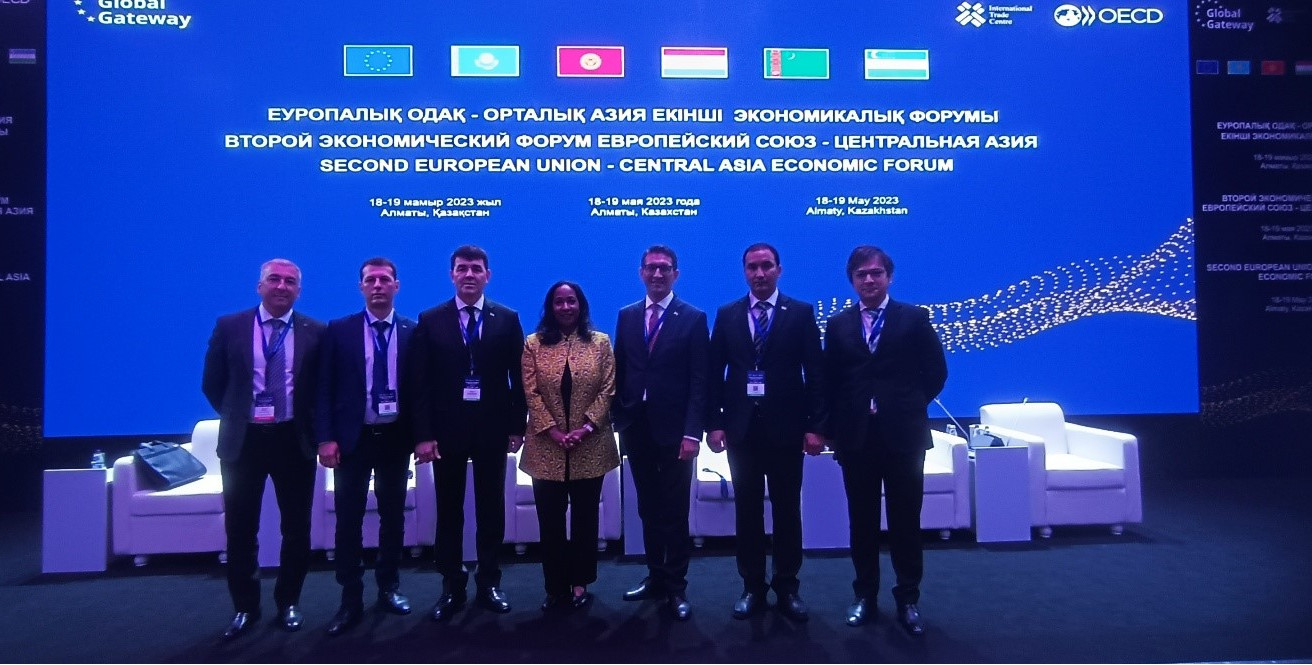 From May 16 to May 18, 2023, the events dedicated to trade facilitation in Central Asia, which were organized as part of the Ready4Trade project in Central Asia by the International Trade Center in cooperation with the European Union (EU) took place in the city of Almaty, Republic of Kazakhstan. These are the Regional Roundtable on Trade Facilitation Portals in Central Asia, as well as the 2nd EU-Central Asia Economic Forum. The event was attended by a representative of the State Customs Service of Turkmenistan.
During the round table, issues of the implementation of trade facilitation portals, regional and national recommendations for strengthening regional dialogue, further steps for the CAGateway portal, as well as issues of improving new online information tools were discussed.
The 2nd EU-Central Asia Economic Forum has presented online platform - Regional Info Trade Central Asia Gateway that will provide the business community with a door-to-door access to cross-border procedures within Central Asia. The issues of improving the efficiency of procedures on the EC-Central Asia trade corridors, focused on the creation of "smart", "green" and inclusive borders, were also discussed during the Forum.