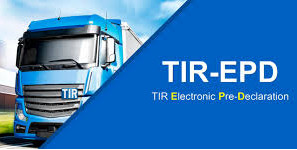 On June 1-2 this year, the first transportation using digital TIR was implemented at the "Farap avtoyollary" customs office of the State Customs Service of Turkmenistan and "Alat" customs office of the State Customs Committee of the Republic of Uzbekistan located on the border of Turkmenistan and Uzbekistan. During the border crossing, the customs authorities of both countries successfully processed digital transit guarantees.
The absence of paper-based document has a positive effect on both the activities of customs authorities and carriers, as it implies a reduction in administrative barriers while increasing the level of security by storing information in a reliable electronic database that works in real time.
The launch of the TIR digitalization pilot project between the Republics of Turkmenistan and Uzbekistan is the result of successful interaction between the customs authorities of the two countries and was carried out with the support of the GIZ project "Digitalization of the TIR procedure in the transport corridors of Central Asia to strengthen regional cooperation and trade", the International Road Transport Union IRU and national associations of international road carriers THADA and AIRCUZ. It is worth noting that these TIR digitalization projects act as precursors for the implementation of eTIR, in accordance with the provisions of Annex 11 to the TIR Convention.
Further implementation of digitalization of TIR at all border checkpoints of our country will help to increase its export and transit potential, and for the Central Asian region will mark the development of reliable and safe road transport corridors.