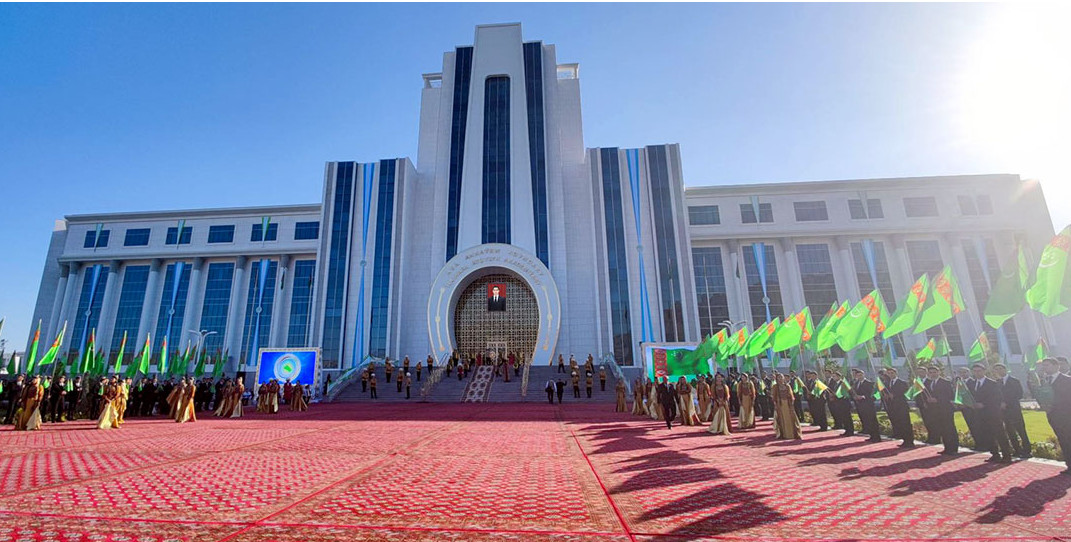 The relay race of festive celebrations dedicated to the Day of Knowledge and Student Youth continued in the city of Arkadag. Here, President of Turkmenistan Serdar Berdimuhamedov took part in the opening ceremony of a number of educational institutions of the country's first «smart» city.
The head of state was the first to open the Aba Annayev International Horse Breeding Academy, established on the initiative of the National Leader of the Turkmen people, Chairman of the Halk Maslahaty Gurbanguly Berdimuhamedov.
To the applause of the audience, the President of Turkmenistan cut the symbolic ribbon and got acquainted with the new university, designed to become a «forge» of highly qualified personnel for the horse breeding industry, the development of which is given special attention in our country.
The head of state also took part in the opening of the Pedagogical Secondary Vocational School named after Berdimuhamet Annayev and the Medical Secondary Vocational School named after Sachly Dursunova.
Modernization of education and science as the basis of the spiritual, social, economic and cultural progress of society is a priority direction for the development of Turkmenistan. The scientific and educational sphere is the subject of purposeful and systematic activity aimed at meeting the needs of the individual, society, and the state in the upbringing and education of the younger generation. For this, consistent steps are being taken to provide all possible support to young people, to develop and realize their potential, and to improve the legislative framework in this area. Therefore, the material and technical base of the system of education and science is being purposefully strengthened in our country. To this end, educational institutions equipped with the latest computers, educational and technical equipment, and multimedia technologies are being built everywhere.
Also on the Day of Knowledge and Student Youth, opening ceremonies were held in other educational institutions of the city of Arkadag.