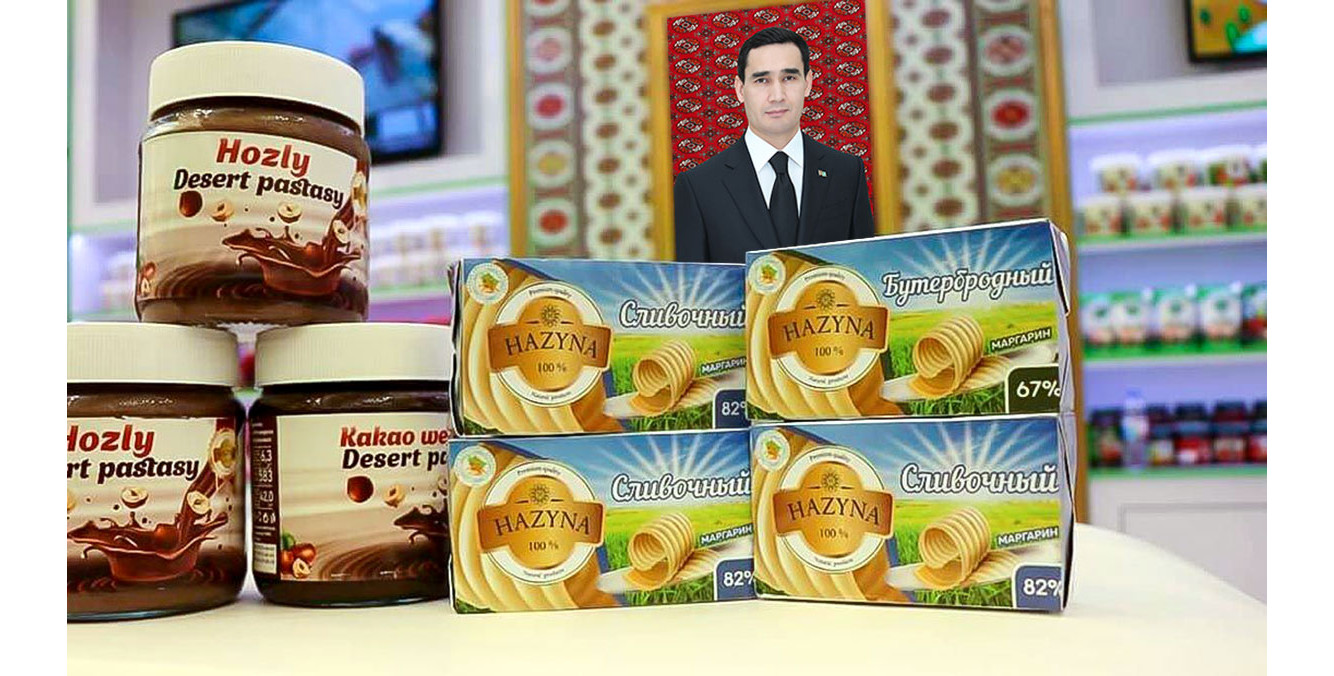 Economic society Owadan Ülke launched a new production in April this year. Spread (oil), a new product, is produced by processing oil from cotton seeds. Oil produced under the Hazyna brand is packaged in containers of 200 grams, 5, 10, 20 kilograms. It should also be noted that the production of rapeseed oil is established by the economic community. Rapeseed oil, which is environmentally friendly and of high quality, is also packaged in 1-liter containers under the Hazyna brand.
The production enterprise of the economic company is located in the Ak Bugday etrap of the Ahal velayat. The company's leading technology enterprises produce canned vegetables such as cucumbers, tomatoes and sweet peppers, tomato paste and several types of mayonnaise. 8 tons of vegetables are preserved every day. The company has a laboratory that controls all stages of production and product quality.
A special cold store for finished products provides suitable air for the goods. In the near future, new items will be offered to customers in retail outlets across the country.