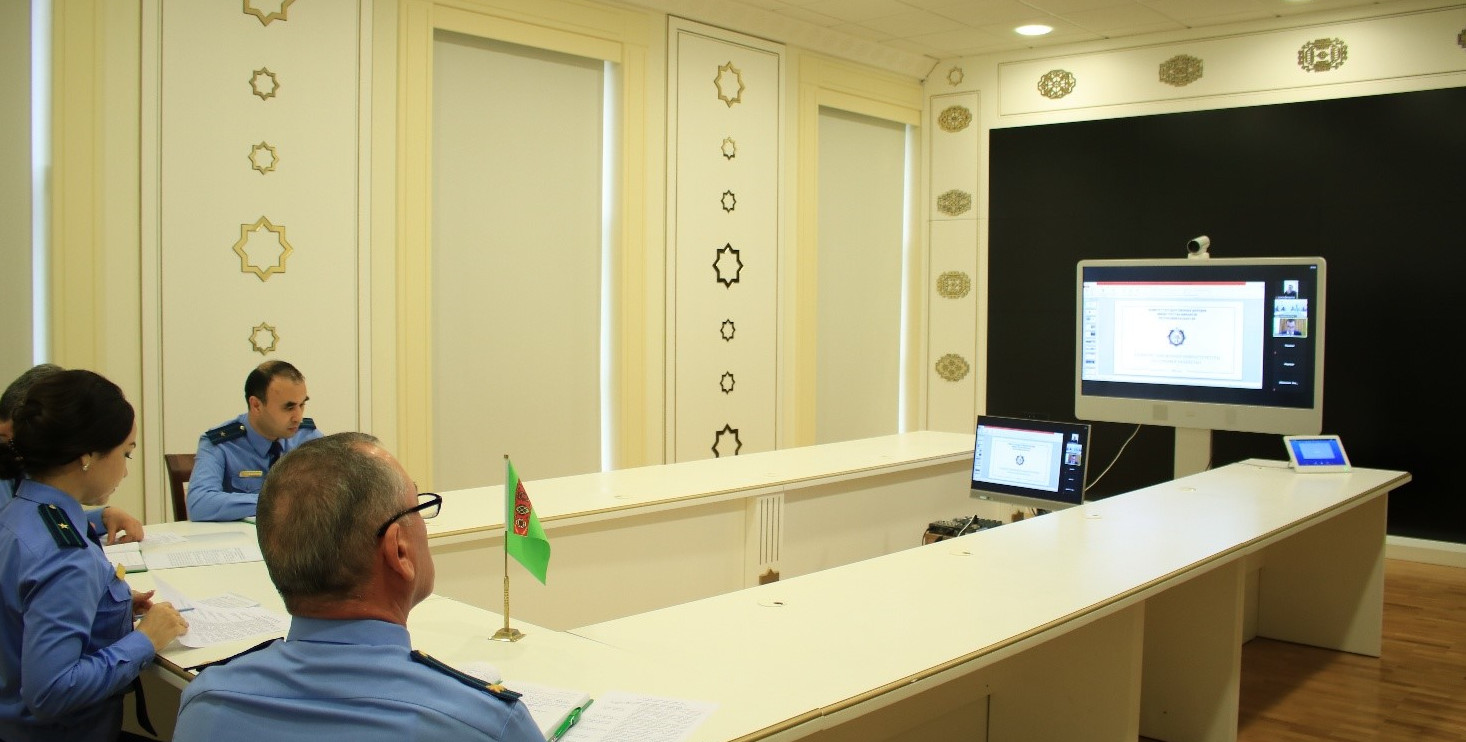 On May 26, 2022, representatives of the State Customs Service of Turkmenistan met with colleagues from the Republic of Kazakhstan online. The meeting took place within the framework of the Agreement between the Government of Turkmenistan and the Government of the Republic of Kazakhstan on cooperation and mutual assistance in customs matters, concluded in 2001.
During the dialogue, the main attention was paid to the modernization of checkpoints. The Kazakh side shared its experience in creating "Sample" checkpoints at the border. In particular, such customs posts were built and put into operation on the Kazakh-Chinese and Kazakh-Uzbek borders. Detailed information was provided on the Concept of creation and principles of implementation of this project.
Another important item on the Agenda of the working meeting was that the parties discussed the next steps to implement the mutual exchange of information on goods and vehicles moving across the customs border. The corresponding Agreement was signed in October last 2021.
At the end of the meeting, the parties expressed hope for further strengthening and development of mutually beneficial customs cooperation between Turkmenistan and the Republic of Kazakhstan.