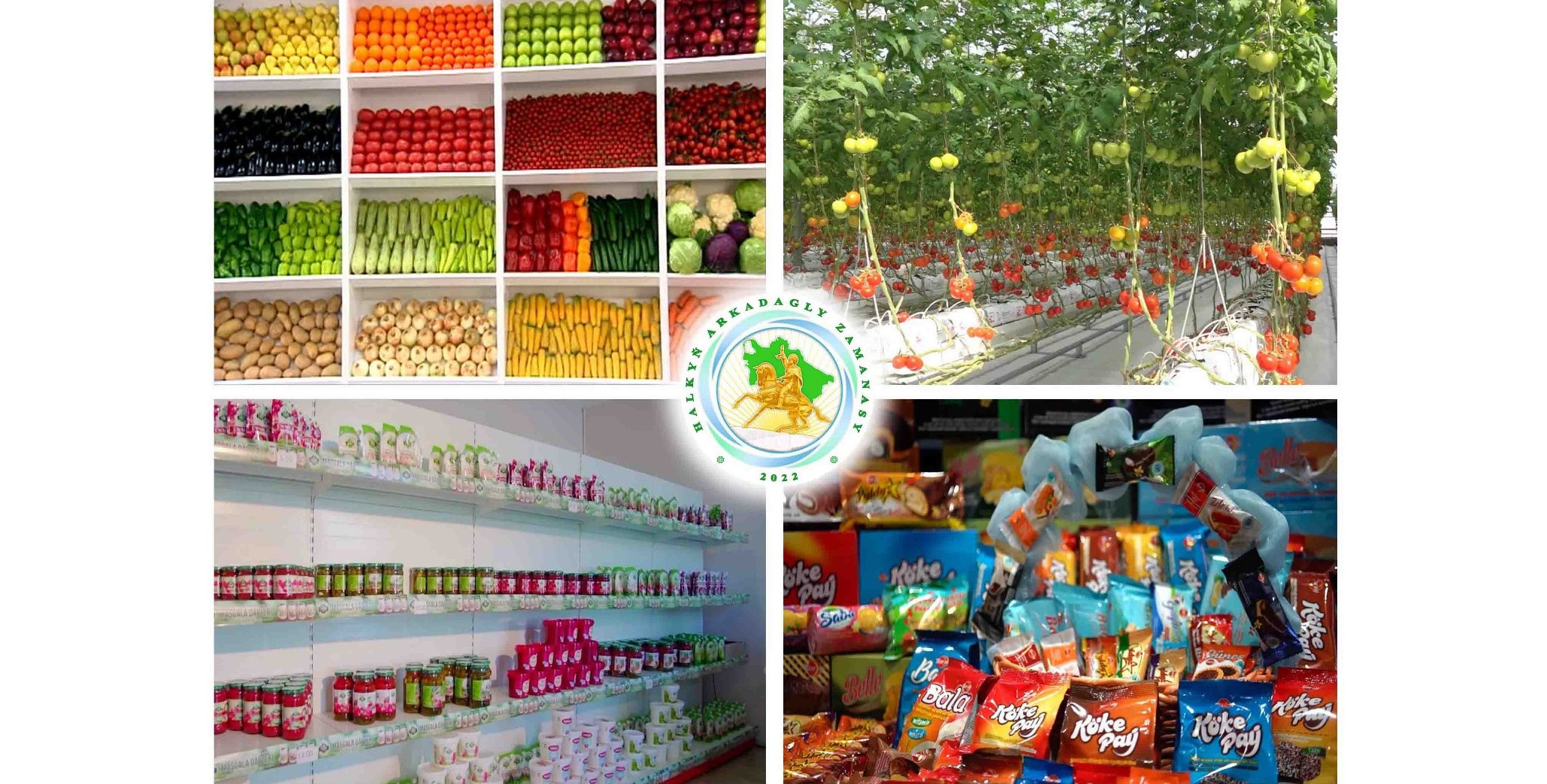 As a result of favorable conditions created to support small and medium-sized enterprises in our country, the programs on replacing foreign imports with domestic production and on increasing the volume of exports are successfully realized.
Ecologically clean agricultural products are in great demand in the foreign market. Respectively, the volume of exports of tomatoes, cultivated in modern greenhouses built on the territory of our country, has reached 80,000 tons since the beginning of this year and comparing with the same period of the last year, it grew on about 50 %. Today, the first crops of tomatoes, grown in greenhouses for the winter, have already been sent out to foreign countries.
Furthermore, the stocks of vegetables and fruits grown on the fertile Turkmen land, which are in excess of demand in the domestic market, are exported as well. More than 10 thousand tons of onions, more than 16 thousand tons of cereals, about 7 thousand tons of lentils, about 6 thousand tons of other vegetables and more than 3 thousand tons of fresh fruits and grapes have been exported since the beginning of this year. In addition, a large number of confectionery products, packaged fruits and vegetables, soft drinks produced by private manufacturers were sent to the foreign market.
Great work is done by The State Customs Service of Turkmenistan on simplifying customs procedures on export of goods, as well as on establishing the electronic customs clearance of goods via integrated customs information system, including the automatic calculation of customs payments and filling out documents on this digital system. As a result, it has been made possible to reduce the time of customs clearance of goods sent to enter the foreign market.
We are immensely grateful to our Respected Arkadag and Arkadagly Serdar for the favorable conditions created for domestic producers in the country and for the constant support from the state.