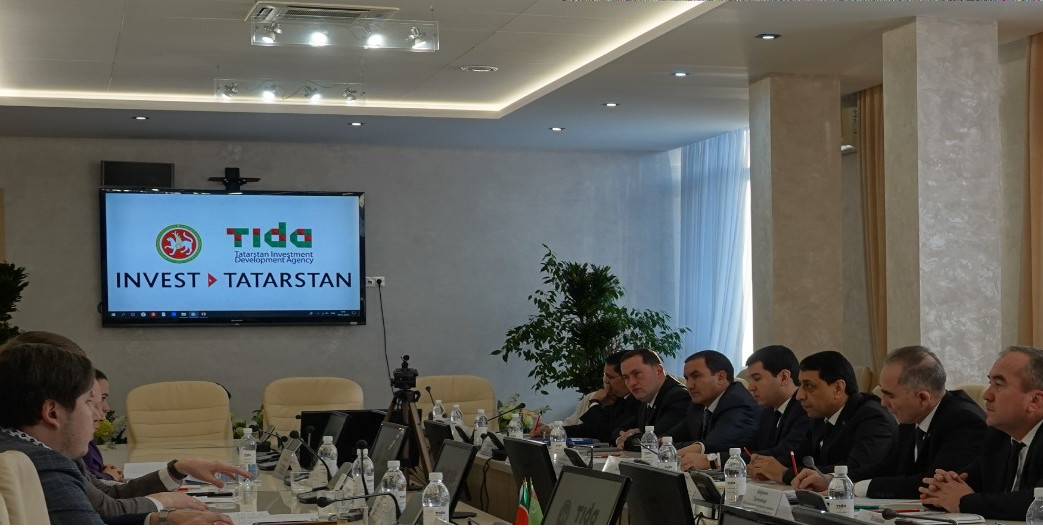 From January 15 to 19, 2023, a representative of the State Customs Service of Turkmenistan, as part of the Turkmen delegation, was on a business visit to Kazan in order to study the experience of creating free economic zones in the Republic of Tatarstan of the Russian Federation.
During the visit, meetings were held at the Investment Development Agency and the Ministry of Economy and Finance of the Republic of Tatarstan, where colleagues from Tatarstan shared their experience in attracting and developing investments in Tatarstan, analyzing investment projects, spoke about the activities of free economic zones created in the country and provided for residents tax, customs, social and other benefits when doing business within free economic zones, familiarized with the work on their management and improvement of the legal framework
The Turkmen delegation visited the production site located on the territory of the Khimgrad technopolis in the city of Kazan, the site of the Alabuga special economic zone located in the Yelabuga region and the site of the Innapolis special economic zone located on the territories of the Verkhneuslonsky and Laishevsky municipal districts of the Republic of Tatarstan.
A free economic zone (FEZ) is a specially designated area with clearly defined administrative boundaries in relation to the rest of the state. Within the FEZ, a special legal regime is established for its participants, which includes a preferential procedure and conditions for taxation, currency, customs regulation, a simplified procedure for the entry, stay and departure of individuals, labor relations, financial and credit activities.