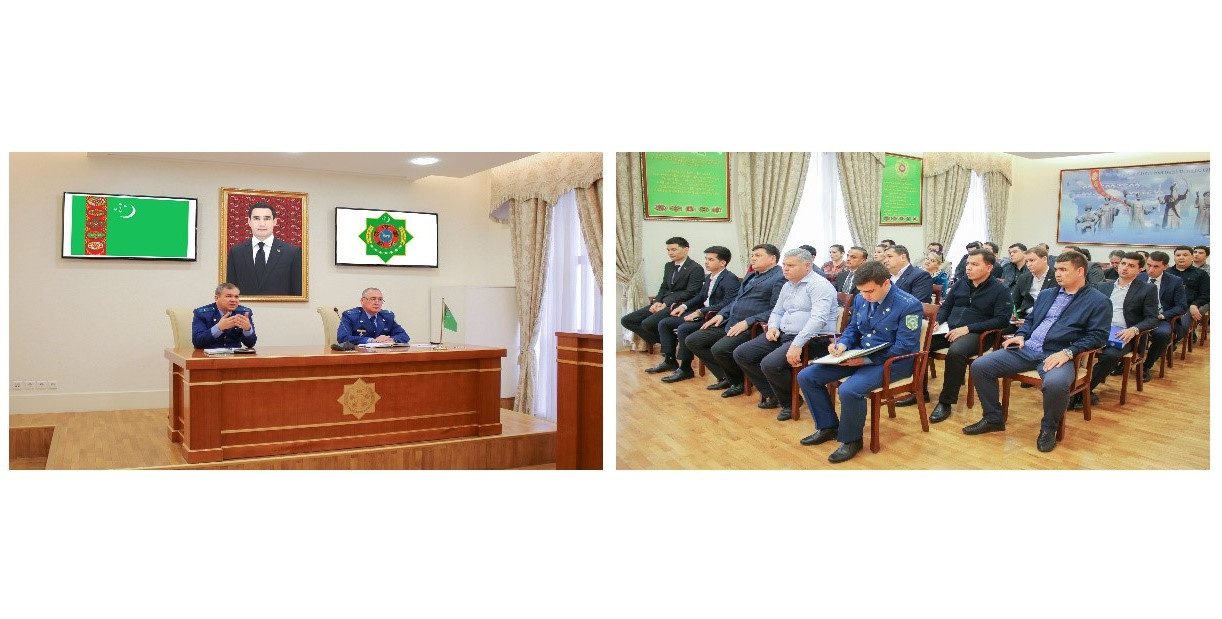 On March 14, 2023, a regular meeting of customs specialists with representatives of the Union of Industrialists and Entrepreneurs of Turkmenistan was held at the Central Office of the State Customs Service of Turkmenistan.
Creating favorable conditions for the realization of the country's export potential, increasing the volume of exports of industrial goods and food products to foreign countries as a result of state support carried out under the leadership of the esteemed President Serdar Berdimuhamedov, simplifying customs procedures for processing export goods and supporting exports - this topic became the main one on the agenda day.
Entrepreneurs were also explained the norms and provisions of customs legislation related to the customs regime for the export of goods, as well as told about the improvement of customs control of goods placed under the customs procedure for export, the activities of the State Customs Service of Turkmenistan, aimed at speeding up the process of passing through customs procedures and reducing the time costs of exporters.
Representatives of the business community were called upon to submit any suggestions and comments on the development of further interaction, which will contribute to the development of recommendations and proposals for the effective use of the export potential of the state and the improvement of the structure of exports and imports.