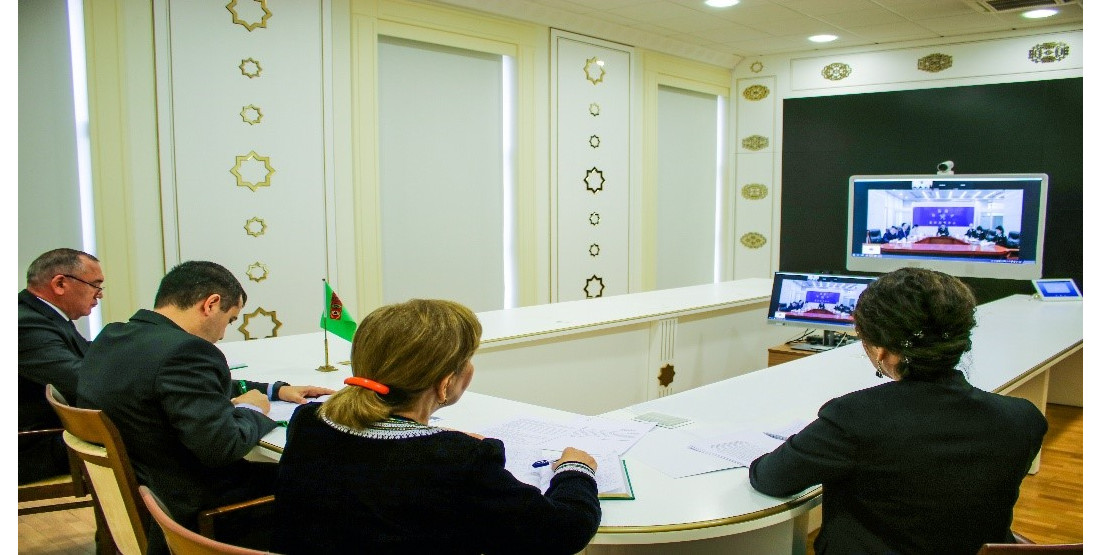 On March 16, 2023, specialists from the customs services of Turkmenistan and the People's Republic of China held a videoconference meeting on the mutual recognition of Authorized Economic Operators (AEOs).
During the meeting, which took place at the initiative of the Chinese side, it was noted that the Joint Statement of Turkmenistan and the People's Republic of China, signed on January 6, 2023 during the state visit of the President of Turkmenistan Serdar Berdimuhamedov, laid the foundation for further strategic cooperation between the two countries. The mechanism of the Central Asia-China meeting will contribute to the development of the One Belt, One Road project. In this connection, the need to ensure the free movement of goods increases.
Considering that mutual recognition of AEOs would ensure the free movement of goods and thus contribute to the further promotion of the One Belt, One Road initiative, the Chinese side proposed to start a negotiation process to conclude a Memorandum of Mutual Recognition of AEOs.
Noting that the procedure and procedure for obtaining the status of an AEO in Turkmenistan is under development and that the State Customs Service of Turkmenistan is working on introducing relevant norms into the Customs Code of Turkmenistan, the Turkmen customs officers expressed their interest, before concluding the proposed memorandum, to study China's experience in implementing this program in customs activities and get a number of examples, recommendations, conclusions drawn to enter the stage of successful negotiations and conclusion of a memorandum.