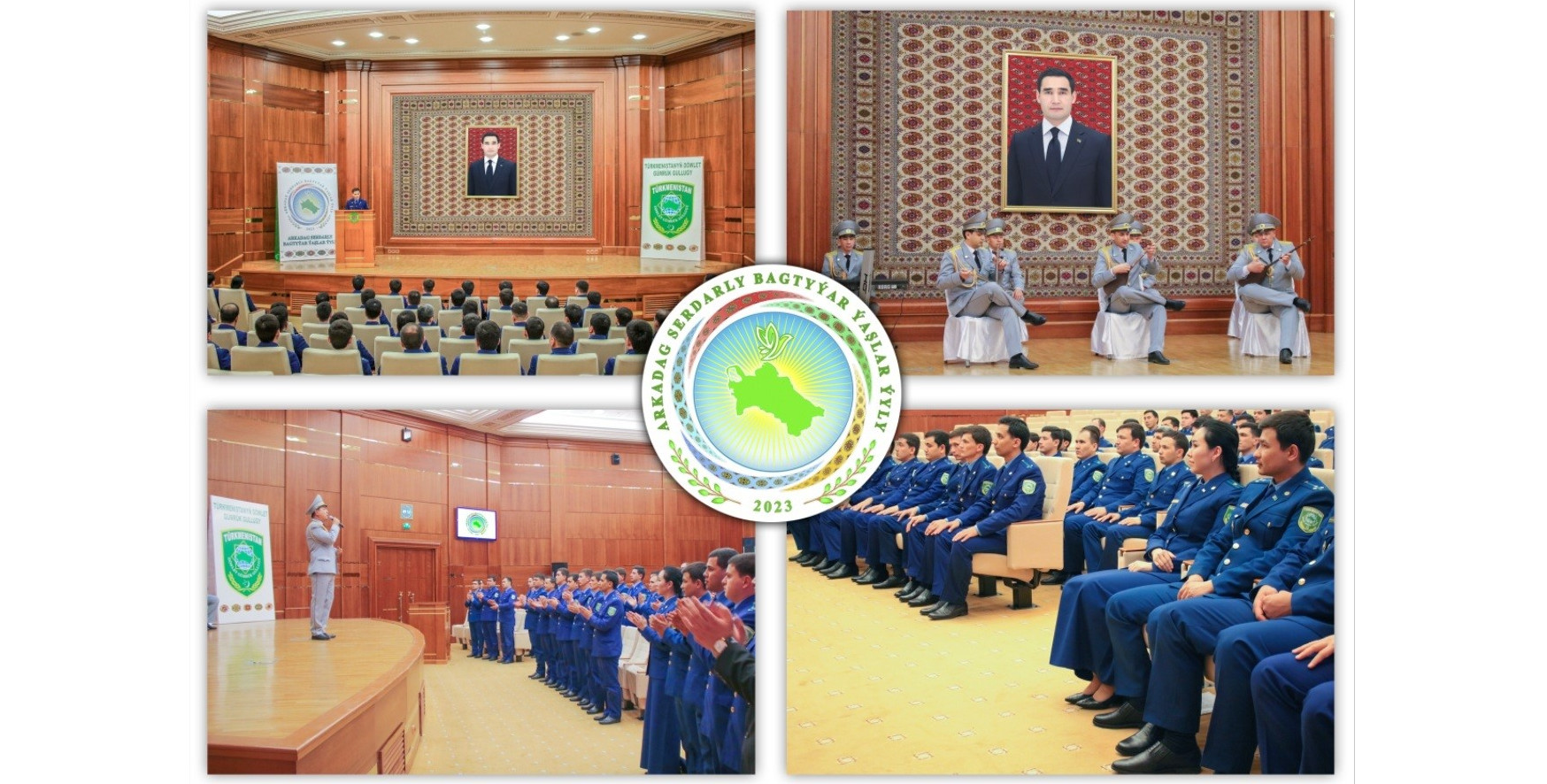 On March 16, 2023, in the assembly hall of the Central Office of the State Customs Service of Turkmenistan, a conference was held on the theme "Happy youth with Arkadag Serdar - heralds of a great future", in which young specialists of the customs service took part. The event was organized jointly with the Youth Organization. Makhtumkuli.
The conference was dedicated to the successful implementation of the youth policy in Turkmenistan, as a result of which the most favorable conditions are created for the formation, development and personal growth of young Turkmen citizens, they are provided with ample opportunities for the maximum realization of their intellectual, creative and spiritual potential in the interests of society and the state.
Ensuring the legal protection of young people, promoting spiritual, moral and cultural values, the principles of a healthy lifestyle, fostering patriotism, civic responsibility became the main topics of speeches.
Also during the conference, military-patriotic songs were performed by the musical group of the State Customs Service.
At the end of the event, the participants expressed their gratitude to the National Leader of the Turkmen people and the Respected Supreme Commander-in-Chief for the immense support provided to the youth of Turkmenistan.