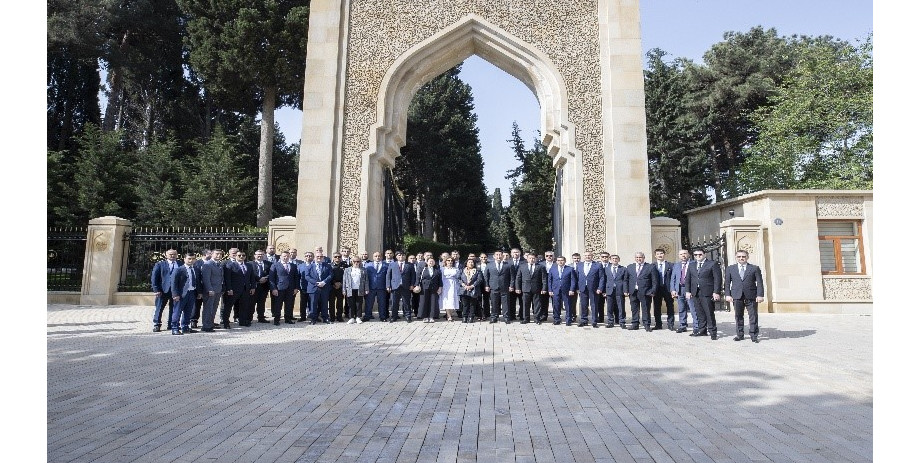 On May 23-24, 2023, the Eighth Annual Interregional Meeting of Heads of Customs Services, as well as an Interregional Seminar within the framework of the Global Container Control Program (CCCP) on the topic of combating corruption, took place in Baku, the Republic of Azerbaijan. The events were organized by the United Nations Office on Drugs and Crime (UNODC) jointly with the State Customs Committee of the Republic of Azerbaijan.
Heads of customs services, as well as experts from the customs and other competent authorities of Azerbaijan, Georgia, Kazakhstan, Kyrgyzstan, Pakistan, Tajikistan, Turkmenistan, Ukraine, Uzbekistan, UNODC, WCO, as well as partners and donors of the program were participants in the events.
During the meeting of the heads of customs administrations, the current progress, prospects, difficulties and priority areas for the implementation of the CCP and the Memorandum of Understanding on the establishment of an Inter-regional network of customs services and port control groups in the region were reviewed and discussed.
The participants of the seminar discussed the promotion of public-private partnership and a detailed overview of the issues of combating corruption, ensuring honesty and integrity in the system of law enforcement and other government bodies in the world.
Speaking during the meeting, the Vice-Chairman of the GTTS, noting the great work carried out in recent years together with the Regional Office of the UN Office on Drugs and Crime, expressed his readiness to further develop and strengthen cooperation within the framework of previously concluded agreements, as well as to promote the implementation of the UNODC Country Program Central Asia for 2022-2025.