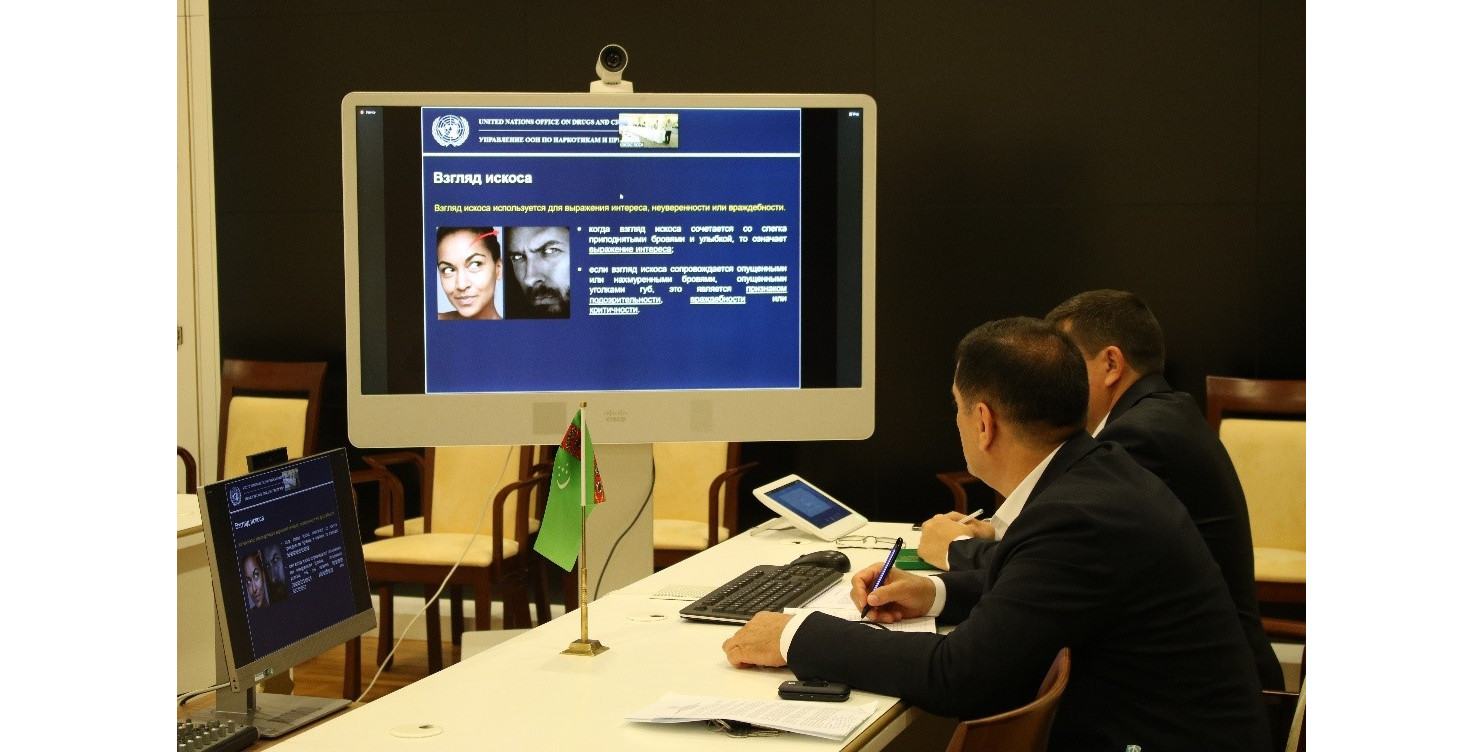 On April 22, 2022, a five-day regional training on Profiling and Risk Management for border and customs services of the countries of Central Asia, organized by the Regional Office of the United Nations Office on Drugs and Crime (UNODC) in Central Asia, ended. The training was held in Almaty, Republic of Kazakhstan. Participants from the State Customs Service of Turkmenistan took part in the training by online platform.
Training conducted by regional experts from Central Asia with extensive experience in profiling and risk management. During the training, participants had the opportunity to get acquainted with theoretical knowledge on organizing and conducting profiling of potentially dangerous risks, as well as strengthening their knowledge and practical skills in identifying risks through the use of various risk management tools.
The training was organized within the framework of Border Cooperation Component of Sub-programme 1 "Countering transnational organized crime, illicit drug trafficking and preventing terrorism" for the Central Asian States, which aims to contribute to a more effective fight against transnational organized crime, drug trafficking and terrorism, as well as to further strengthen interagency and cross-border cooperation in Central Asia.