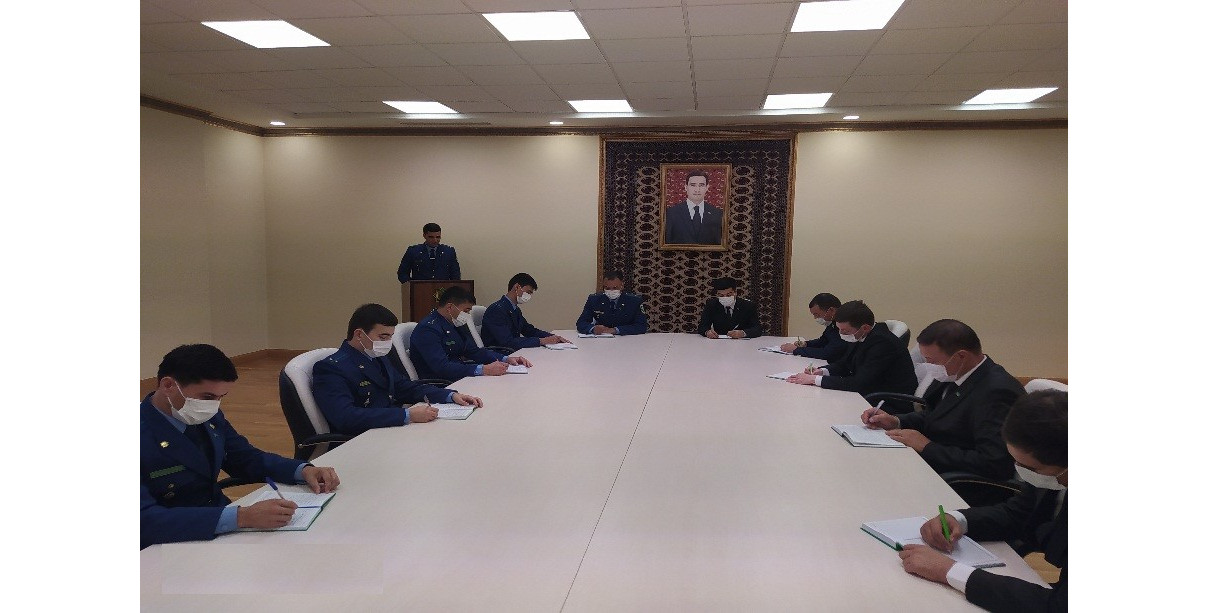 During the era of the Revival of a new era of an independent state, under the wise leadership of the Respected President, work is being carried out in our country to develop transport logistics. In this direction, a conference was held in the Local History Museum of the Dashoguz velayat with the participation of employees of the Dashoguz velayat committee of the Party of Industrialists and Entrepreneurs of Turkmenistan, the main marketing engineer of the Dashoguz International Airport of the "Turkmenhovayollary" agency, employees of the Open Joint Stock Company "Turkmendemiryollary", a senior representative of the Economic Society "Ovadan Nazli" at the Dashoguz road customs post, a representative of the Department of the Sanitary and Epidemiological Service for the city of Dashoguz, as well as military personnel.
The participants of the conference noted that the holding of the international conference "International transport and transit corridors: interconnectedness and development" in our capital Ashgabat on July 18-19 this year will expand the possibilities of transport and transit cooperation.
Particular attention is paid to the fact that the transit opportunities of our country, which is considered the heart of the Great Silk Road, are economically beneficial. The role of the Ashgabat-Turkmenabat autobahn, the Turkmenbashi International Sea Port, International Airports, the North-South Railway Corridor, and railways opened in such directions as Tejen-Sarakhs-Mashad, Serhetabat-Turgundy, Atamyrat-Akina-Andkhoy, which are being built at a fast pace, is great.
The rapid development of our beloved Motherland to higher horizons is a sign of the success of the activities carried out under the wise leadership of Arkadagly Serdar.