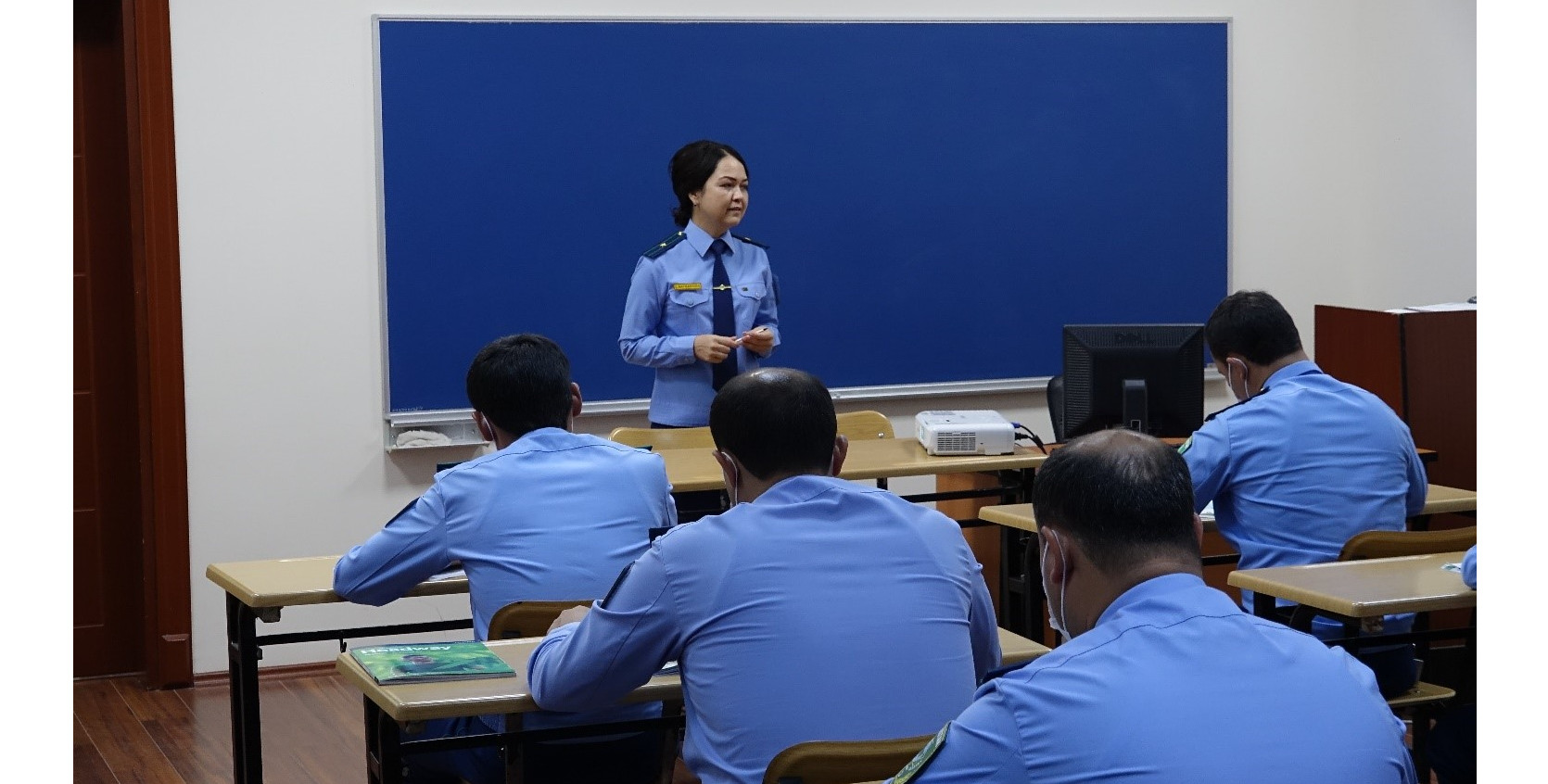 A group of Customs officers from combating customs offenses departments are taking advanced training courses on the topic: "Organization of activities to combat customs offenses" at the Training Center under the State Customs Service of Turkmenistan. These long-term courses have started on September 1, 2022.
Theoretical and practical classes are held on the detection and suppression of smuggling of prohibited goods. The range of teaching and visual aids necessary for the successful assimilation of the program has been used by the teaching staff of the Training Center during classes. Based on the results of lectures and practical classes, intermediate testing is provided.
It is noteworthy that this training program for professional development includes English classes, too. This is a good opportunity for customs officers to improve their level of English, which in turn will allow them to more effectively perform their duties, read professional materials in English, and apply their knowledge at customs posts whilst communicating with foreign passengers.