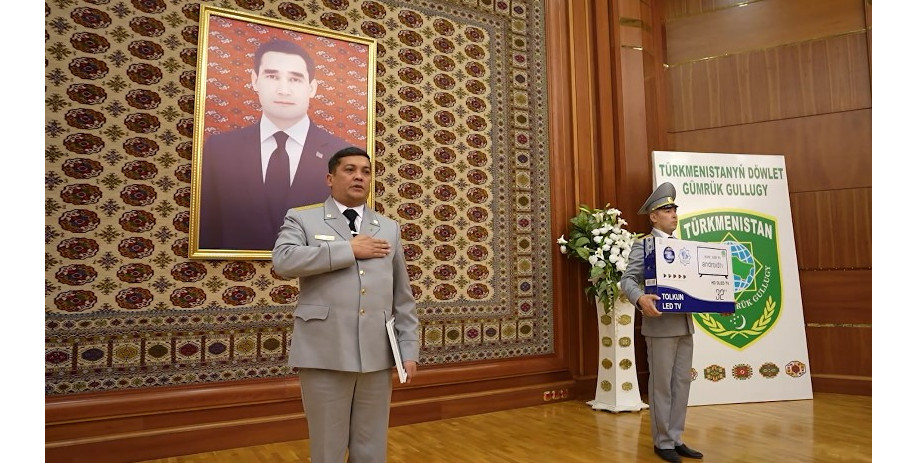 On January 27, 2023, as part of the celebration of the "Defender of the Fatherland Day", the State Customs Service of Turkmenistan summed up the results of the competition, during which the winners were determined in two categories: "Best Customs Officer" and "Customs Post of the Year".
The customs post "Artyk" of the Ahal velayat customs was recognized as the winner in the nomination "Customs post of the year". Choosing the best, the organizing committee of the competition took into account various factors: the results of work in 2022, the organization of work to prevent customs offenses, the level of professionalism of officials, sports and cultural and educational work.
At the end of the solemn event, on behalf of the military personnel, many thanks were expressed to the Respected President for the excellent working conditions created, as well as heartfelt wishes for good health and success in all endeavors. The celebration ended with a song performed by the musical group of the Service.